Benefits of Selling Equipment on Consignment with Dogface
If you're looking to sell your well-kept, well-maintained construction equipment, Dogface Equipment is your best option
With more than 40 years of experience in heavy equipment, truck and trailer sales, Tom Ramsey knows how to get a deal done. As an expert in the heavy equipment industry, Tom can help you get the maximum value for your equipment with minimal risk to you and your business. His considerable experience and his straightforward transparent nature make the process a breeze.
How Consignment Can Save You Time and Money
Consigning heavy construction equipment, and trucks a is fast compared to selling independently. Selling your own equipment is time-consuming and expensive when you consider the advertising, time to answer inquiries, and showing the equipment. Dogface Equipment solves this problem. Tom's process is simple.
The process
Get all machinery details and sign the paperwork
Tom sells the equipment
You get paid
A man of his word…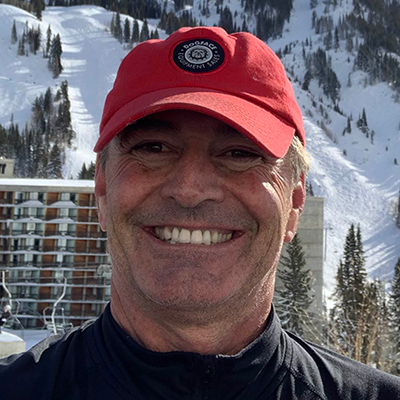 You've heard the phrase "a man's word is his bond", this is Tom's attitude towards business. If you cannot trust the person with a handshake, then there is no point in moving forward with paperwork. Tom's reputation after 40 years in business is flawless. He holds up to every obligation. Here is what clients have said…
Praise from clients
"It is Hard to find a Company that's reps will even answer the phone these days and I Find Dog Face Equipment is just the opposite. They are easy to get a hold of & Most Pleasant, Courteous & Kind to work with & a live Person to talk to. They return texts & calls quickly, with a Wealth of knowledge about all types of equipment out there. Whether buying or selling Equipment Dog Face is my #1 GoTo!!! Thanks Tom for that Big O referral. Steve came out & pressed 2 tires onto the wheels of my Komatsu Forklift the next day. . I Highly Recommend Dog Face Equipment!!!"
---
"Tom the owner of Dog Face is absolutely awesome. One of my wife's bucket list items was to operate an excavator. I reached to Tom to simply ask if he knew of any companies that would do this as an activity that could be purchased.

Tom asked a few questions & then said he /his company would be delighted to help fulfill my wife's bucket list item for her birthday. Tom told me to simply bring her over on her birthday and he'd take care of things.

We showed up at the appointed date / time and Tom had completely gone above and beyond. He had setup a table with a birthday cake he purchased, some small gifts etc. & had an excavator there where she could learn how to operate it and spend some time digging!

After spending some time on the excavator, she also was able to operate a massive compactor. Bucket list fulfilled!

It was so amazing that Dog Face Equipment Sales and Tom would do this for complete strangers. It is a true testament to their help, service and concern for people. A bright light in these tough times of dealing with COVID-19.

Thanks Tom!"
---
"Wonderful experience doing business with dogface, they will always treat you with the upmost respect and get you the best deals on the market no question I'll always refer people to these guys"
---
"Tom is the best! He has helped me sell and buy equipment and I have always enjoyed doing business with him. Nobody does a better job or works harder finding equipment I need or finding buyers for my equipment. A+++ If you want to win you have to run with the Big Dog!!"
Call or text dogface equipment at: (801-580-1159)