Featured Heavy Equipment
2019 Sany SY 16C MINI EXCAVATOR

Regular Price: $24,000.00 | Sale Price: $23,500.00

2017 K2 15 TON GOOSE NECK TILT DECK TRAILER

Regular Price: $14,000.00 | Sale Price: $13,000.00

2019 Sany SY35U Mini Excavator

Regular Price: $39,500.00 | Sale Price: $40,000.00

L-JAY, TREO WASH PLANT VIBRATING GRIZZLY PLANT

Regular Price: $84,500.00 | Sale Price: $83,000.00



CHECK THIS OUT!
This awesome Sany SY35U Mini Excavator is for sale! Call or text Tom at (801) 580-1159
Dogface is your place for new and used heavy equipment!
In the market for construction equipment... look no further than DogFace Equipment
Today's tough economy demands smarter and more cost effective purchases for any company who wants to stay competitive. That is why more and more trust Dog Face equipment sales for all their construction needs. Our team of experts, lead by CEO Tom Ramsey, will become your new best friends if you are looking for: excavators, wheel loaders, rollers, backhoes, or any piece of equipment to make your construction business. If you want the best value for money you spend, don't trust anyone else for your equipment needs. Dog Face... your loyal and trusting friend.
Dogface Equipment Sales Exports World Wide!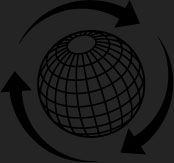 Worldwide Shipping
One of the most frequent questions we get is "Can you ship this machine internationally?" Yes, of course we can. Not only that, we can set you up with our expert shippers that can tear down and containerize even the largest of machines.
If you have questions about shipping or containerizing, contact the 'The Top Dog' Tom Ramsey, owner of Dogface Equipment Sales, LLC.
View our inventory of new and used heavy equipment for sale or browse equipment by manufacturer.
Important Disclaimer
Dog Face Equipment Sales, sells all equipment as is, where is with no warranties expressed or implied as to the condition , safety, or operation of any equipment.
This representation is for Dog face Equipment Sales, and does not guarantee the accuracy of this equipment. We strongly recommend that you satisfy yourself as to the condition of the equipment by inspecting the machines yourself or hiring a third party to provide you with a condition /inspection report. Operation parts & service manuals are not included with any machines unless specified.